Be Here Now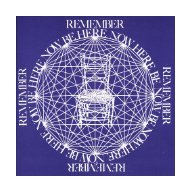 This Book @ Amazon.com
(From $10.30)
This Book @ Amazon.ca
(From $CAN 20.87)
This Book @ Amazon.co.uk
(From £10.20)
Related Products (usually books and/or movies)
= Amazon.com   |   
= Amazon.co.uk   |  
= Amazon.ca.
Other Books by Ram Dass listed on BestSpirituality.com
Quotes & Excerpts
No Quote Found
BestSpirituality.com Visitors' Reviews / Comments
Submitted by: Brett from Ohio
I am an average 17 year old boy in high school. This book was a gift to me my freshman year and i have read it and re-read it in my search for self discovery. I consider myself blessed to have discovered this book. Through my experiences and through the teachings this book has to offer i have disconnected from the common problems and worries that an average teen deals with. I do not know where i will be after high school nor do i care because i have learned things that very few my age have. It was like opening a window to my mind. I have had experiences with psychadelics by myself just meditating and the message of this book becomes very clear. Even though this book was written before i was ever even born it changed my life tremendously and for the better. If you are looking for understanding you will find it in this book.